Keith Parkinson creator of Guardians, illustrator.
Luke Peterschmidt, co-creator of Guardians. Read his interview by Philbarfly.
Dave Gentzler, Tweezle model, wrote the Traveler's Guide to the Mid Realms. He began as playtester...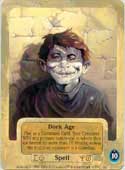 All the pictures presented on this site are and stay propriety of their authors.
This site has been realized with the authorization of Jeux Descartes.