Click on the thumbnails to have a larger version of the pics.
We begin with some cards signed by Luke Peterschmidt:
and a piece of the printed sheet of the promo card Chaos Summoner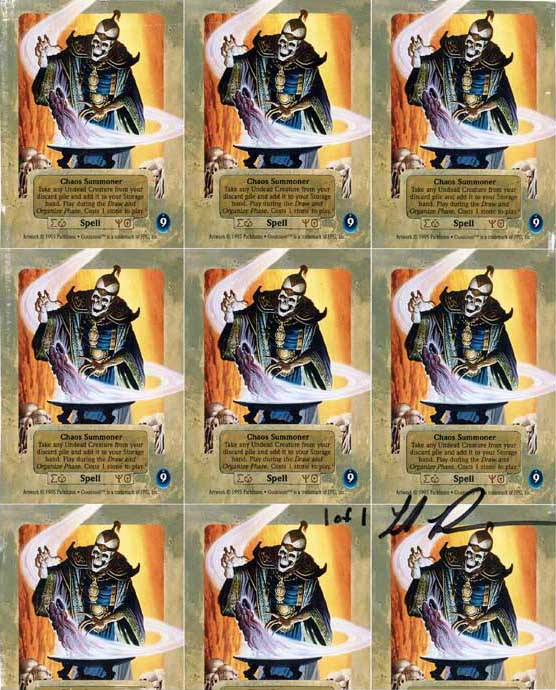 A card signed by Dave Gentzler:
A card signed by Keith Parkinson:
three from Brom:
Another from James Warhola :
please send me yours (at least a scan ;-)...
All the pictures presented on this site are and stay propriety of their authors.
This site has been realized with the authorization of Jeux Descartes.